This week we are attending the Techtextil international trade fair in Frankfurt am Main. As every year, the event gathers exhibitors active in the area of technical textiles, functional apparel textiles and textile technologies. It is always a great opportunity to meet insightful innovators and discover the new angles in textile research.
Sneak-a-peek at 23 product groups and 8 themes
Visitors from over 100 countries can enjoy the latest developments in the industry, grouped into 11 categories – Research, development, planning, consulting; Technology, processes, accessories; Fibres and yarns; Woven fabrics, laid webs, braidings, warp-knitted fabrics; Nonwovens; Coated textiles; Composites; Bondtec (Surface and bonding techniques); Functional Apparel Textiles; Associations; Publisher; Agrotech; Buildtech; Clothtech; Geotech; Hometech; Indutech; Medtech; Mobiltech; Oekotech; Packtech; Protech and Sporttech.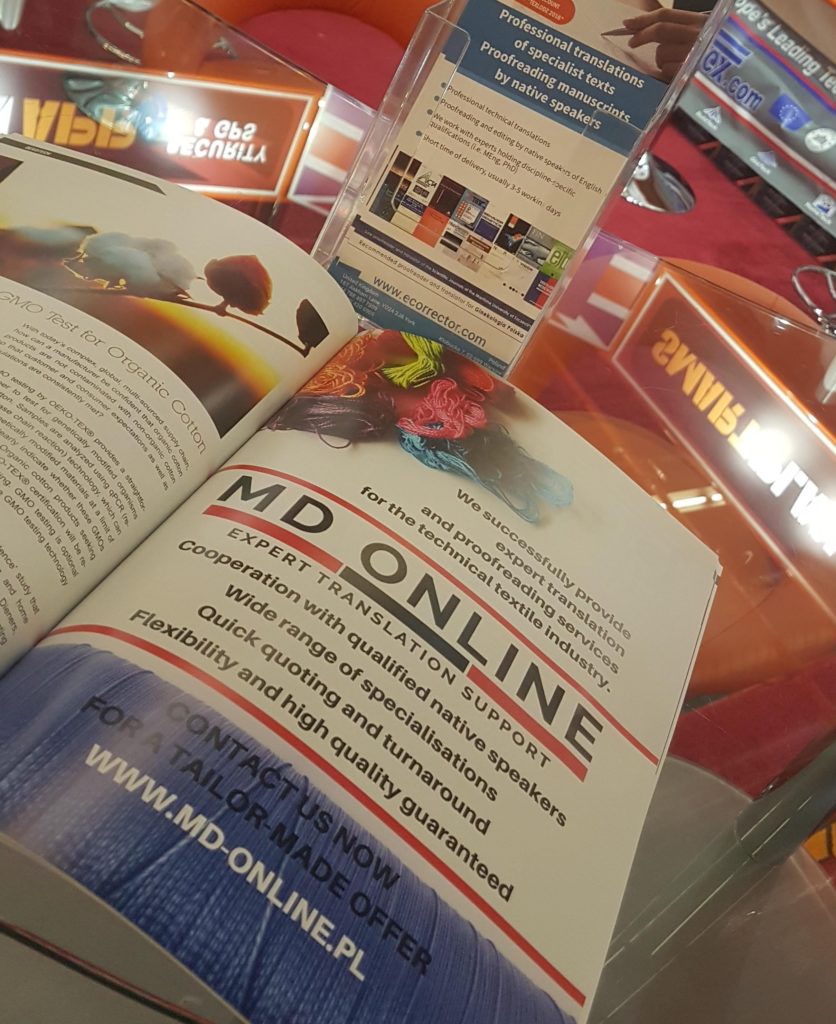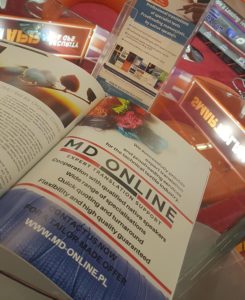 Moreover, the entire event is built around several themes that establish plains for discussion and cooperation. The first one is called Urban Living ? City of the Future. It is to present ideas for the urban lifestyle of the future and textile solutions that might enrich the daily activities of its inhabitants. When it comes to the Techtextil Forum, it is an opportunity for an interactive exchange of ideas between exhibitors, visitors and researchers. The Techtextil Innovation Award is granted to those with the grandest vision and discovery in the areas of technical textiles, nonwovens and functional apparel fabrics. The area for Young innovative companies is another theme of the event. It is a place where dynamic and creative young companies and start-ups can present their products. It is an especially exciting part of the trade fair! There is also the Student competition for textile architecture, where young people are awarded for their building designs including textile-based materials. Campus & Job Wall is a perfect place for finding out the university programme of your dreams and get in touch with recent academic projects in the area. Sustainability is another important issue touched upon in the themes of the trade fair. It is the first time sustainable textile innovations are highlighted so strongly. Finally, Texprocess event highlights 2019 is a supporting programme taking place just as the trade fair moves on. You can find more on techtextil.messefrankfurt.com.
    
Why are we there?
This brief introduction shows how grand an enterprise Techtextil is. We are excited to be there and witness all the innovation and design. As a company specialising in techtextile translations, we are glad to be able to attend the trade fair and expand our understanding of the industry. It is an invaluable experience that helps us improve our services in this sector.
If you would like to learn how we can help your technical textile enterprise in the expansion, do not hesitate to contact us. We will gladly prepare a tailor-made offer.


About MD Online: Mission statement: to ensure textually clear, grammatically correct and properly localised proofreading and translations by native speakers of the target language.
 MD Online has an excellent track record of providing proofreading and translations to individual academics, institutes and businesses. We are building a solid reputation and have a large number of customers who reuse our services as well as recommended it to others.