Business
translations
MD Online cooperates with numerous businesses on a daily basis. We help them grow and expand by delivering top-quality texts in the requested foreign languages. The scope of our services exceeds translating and proofreading texts into all European and other major languages – we can also prepare CAT files, subtitles, transcriptions, language valuation, and many more.
MD Online provides native speaker translation and proofreading services.
The company works successfully with language service providers and businesses. We use CAT tools to ensure the terms are consistently translated across different files and orders. This also has the added benefit of reducing costs for returning clients.
We assist companies and individuals by delivering top-quality language services in the most convenient way. Thanks to our wide net of contacts you can get your text quickly and cost-efficiently, no matter the language combination and content.
All major institutions within the industry advocate that the services of native speakers ensure that the content perfectly fits the source and carries the intended meaning. Our linguists are trained professionals who keep up to date with the live language and deliver top-notch final texts.
As your activity gains momentum, you may need more texts and within shorter deadlines. We are ready for such a challenge! MD Online implements CAT tools into daily projects, making sure that the vocabulary and style is uniform throughout your assignments. We set up in-house translation memories and expand them with every text sent our way. MD Online is also open to using Connected Translation tools that speed up the entire process.
Fast turnaround and highly competitive prices
You will get a non-binding quote within the hour – it will include pricing details and an estimated deadline. We know your time is precious!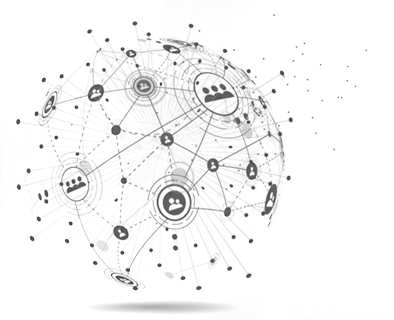 Why order a native speaker's service
For all projects, from marketing to science, from .DOCX to .FLAC, we collaborate with native speakers of the target languages. They are all qualified linguists with a perfect command of their mother tongue. This skill allows them to render the meaning of the source text in the most natural and flawless manner, so your texts in a foreign language read as if written by a national. In this way, your message will get across uninterrupted, whether it is a video with multi-language subtitling option, a legal agreement, technical documentation or academic paper.
Our media-oriented

media-oriented

services
The market for online media is constantly growing, so it the need for translation and proofreading of such content. Our native speakers frequently specialise in preparing transcripts in a quick and efficient manner. They are also well-versed in preparing time-coded subtitles and texts for voice-over. Rest assured, our output is always 100% human and perfectly localised to appeal to your target audience. We also deliver recordings prepared by native speakers of the target languages in whichever format you prefer.
Our new branch, Media Online Support, is prepared to handle any media translation service you require. If you wish to discuss the service in person, we invite you to our office in Warsaw and Łódź.
Delivering high quality is important to MD Online. We understand that each text we handle is a direct reflection of your policy. As we care deeply about quality, we have introduced several quality assurance procedures to ensure that the end-product of this service is not at risk. We constantly monitor the performance of our linguists so you receive a professionally prepared target content.