Translation and Proofreading Services
MD Online specialises in supplying language service providers and multi-language vendors with translation and proofreading services. We are a company providing comprehensive language support to major translation houses in Poland and other EU countries. Our team of experienced project managers closely cooperates with translators to provide a tailor-made service – from quick quotations to short turnaround, allowing you to efficiently communicate with your customers. Regular quality assurance guarantees that our texts are accurate and localised. We also use CAT tools, such as Trados, MemoQ, Smartcat, and continuously expand the list of operated formats and software.
Translations into all European languages
We have a well-established network of translators handling all European languages. In recent years, we have successfully completed a large number of translations into other major languages, including Arabic, Thai, Japanese and Chinese. Our quality assurance at each stage ensures that we deliver high quality translations to our clients. Do not hesitate to contact us for further information on available language pairs – we will do our best to satisfy your needs.
10 Years at MD Online
And so it's …1️0 years since MD Online was registered! It has been a really exciting journey so far and who knows what the future holds!
Get to know the story, get to know us!
Translations into/from all European languages by native speakers
Careful selection of the translators along with quality assurance
Translations requiring CAT tools or less common formats
Wide variety of content and text types
Experience in using various client management panels
Rapid quoting (typically within 30 mins)
Possibility of express turnaround (24h for small or urgent jobs)
Customer support and care from 8 a.m. to 8 p.m.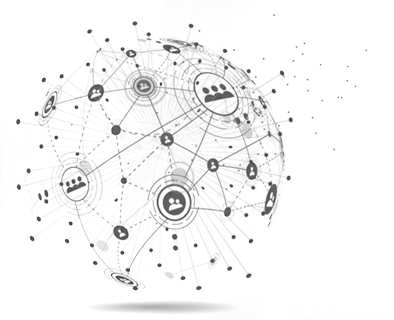 Native Speaker Proofreading
Our proofreading service ensures that texts flow naturally and are properly localised. Our network of qualified native speaker proofreaders allows us to effectively edit and proofread in all European and other major languages.
Proofreading projects at MD Online are carried out solely by native speakers of the target language. If a text is highly specialised (for example, an academic biomedical paper), then we strongly recommend choosing a specialised proofreading service, preferably involving a suitably qualified native speaker of the target language (e.g. a PhD, an MD).
Language Service Providers and Multilanguage Vendors
We offer numerous services that support the daily activities of LSPs/MLVs.
Subject Matter Experts (SME)
Verification of documents against the source text
Evaluation of translators (tests, sample evaluation, etc.)
Hourly language tasks
Sworn translations of documents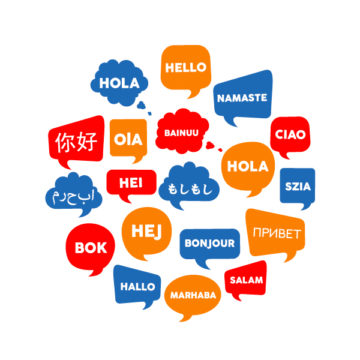 We provide seamless job processing – from initial quotes to delivery of the final texts. MD Online can operate most major CAT tools. We also successfully work in the automated management systems selected by a number of our clients.
Many language service providers require that their translations are carried out in CAT tools. These tools allow for a shorter turnaround and unified terminology in the target texts. At MD Online, we routinely carry out translations using CAT tools such as Trados, MemoQ, XTM and others. Therefore, we are able to carry out our translations using our clients – preferred CAT tool.
Our project managers carefully select the most appropriate translator for a particular job. We constantly monitor the performance of our linguists to ensure the translations fulfil the desired standard and are delivered on time. We also carry out quality assurance procedures using our in-house team of qualified linguists and/or external experts.
Our experience on the market has made us aware of the growing need to use CAT tools. These tools allow for a significant improvement in turnaround time and unification of terminology. Our research proved that many promising translators do not become familiar with CAT tools during their studies. As a result, they have fewer opportunities to use them later on in their career, becoming less and less competitive. MD Online made it its mission to increase CAT awareness among linguists – hence the partnership with Smartcat. To this end, we organise webinars and assist our native speakers in the process of translation in CAT. We also actively promote the use of CAT tools to new translators.
MD Online is not just another subcontractor – our services are tailor-made for language service providers. We have vast expertise in assisting LSPs based in Poland and other EU countries. We have helped language service providers to become more efficient in their job processing and enabled them to explore new language markets.
Per customer request, we work in a number of job processing panels and can adjust to the procedures implemented in your company.
Our front office swiftly processes quotes and ensures that your translations are compliant with your specific requirements.
MD Online's project managers make sure that your text is translated by an experienced translator.
We carefully select specialists to handle a project, bearing in mind their competence in the subject matter.
We always make sure the translation successfully goes through appropriate QA procedures.
We routinely carry out translations in unusual formats as well as using CAT tools. Due to our collaboration with a CAT developer, we are able to process projects that require the use of such tools.
We offer extremely competitive rates and great expertise.
We have established successful partnerships with a number of larger language service providers and businesses based in Poland, Lithuania, Czech Republic, Belgium, UK, USA and other countries. We are also a part of the ZPBT POLOT organisation and in 2022 were awarded Supplier of the Year by ATC.

We provide translation, proofreading and postediting services. Our experienced project managers, large network of expert translators and quality assurance ensure that all texts are translated to the high standards expected by our clients.
Looking for reliable

translators

who can successfully handle contents in

medicine, biomedicine, pharmacology
eCORRECTOR – a partner for

academic texts
Some texts require the eye of a specialist in the field – one of such categories includes scientific publications. Before submission, we recommend that academic texts are proofread for style and consistency by a scientist and native speaker of the target language in one. This substantially reduces the likelihood of a reviewer criticising the language of the manuscript. We collaborate with our sister company – eCORRECTOR – to deliver high-quality scientific proofreading. Each text is evaluated individually and a proofreader with a suitable profile, which is nearly always a PhD from the same field, is selected to complete the task.