The turn of autumn was a busy conference time for our team. We managed to visit Katowice and attend a great event there – the DOBLAC 2018 conference. It took place in the middle of the month at the University of Silesia, a place well-known for its devotion to innovation.
The second conference we participated in this autumn analysed the translation industry from a linguistic, sociological, psychological, cultural and economic perspective. The organisers of the Dimensions of Business Language and Culture conference are interested in both the domestic and foreign market, cooperating with people used to a different way of working and executing translation projects. Dimensions of Business Language and Culture is a two-day international event which allows the participants to deeply investigate the language and culture in the industry, which leads to streamlining the operation of translators and LSPs in our global village.
Our speech during this conference regarded working in a virtual office as well as solutions that may be interesting for companies and freelancers. We talked about the reasons why we decided to try this uncommon approach to running a business.  Moreover, we pointed to several other tools that may assist any translator or translation office in maintaining a working environment online. You can learn more here: Ties btw technology and LSP
If you have any questions concerning our presentations or there is an event which in your opinion we should attend, please let us know. We are very happy to learn from you about interesting industry events!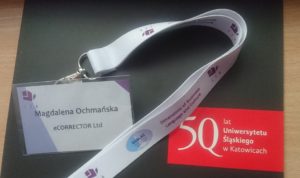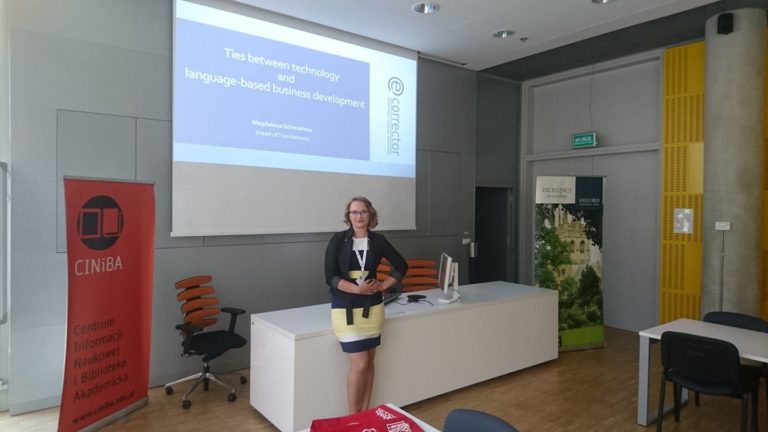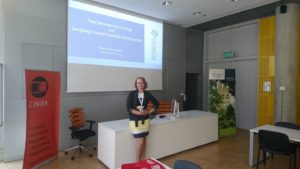 About MD Online: Mission statement: to ensure textually clear, grammatically correct and properly localised proofreading and translations by native speakers of the target language.  MD Online has an excellent track record of providing proofreading and translations to individual academics, institutes and businesses. We are building a solid reputation and have a large number of customers who reuse our services.