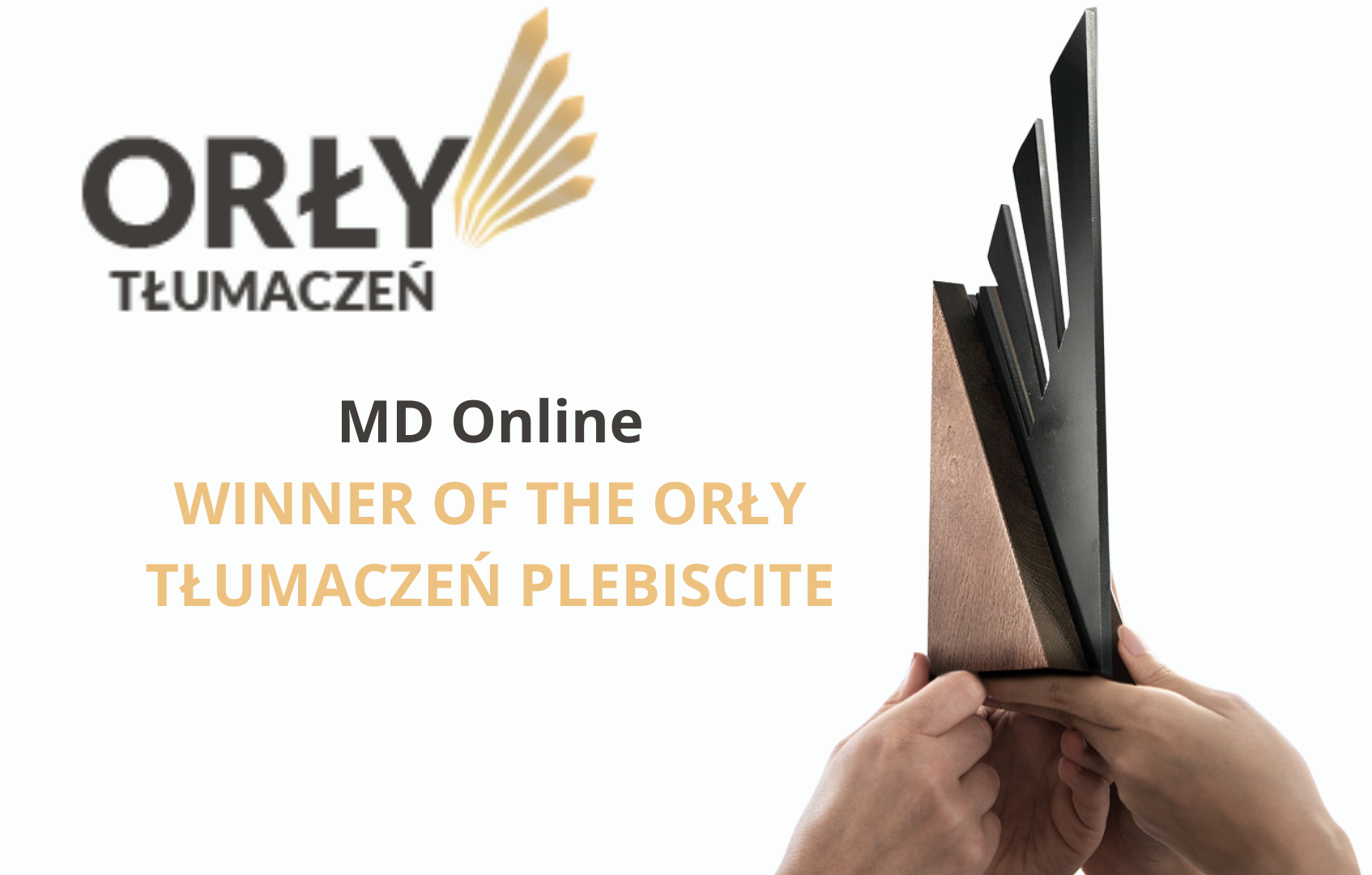 For over 10 years
(you can read our story here)
, we have worked very hard for the satisfaction of our clients. Our high quality has been confirmed by receiving the ATC's Supplier of the Year award. It is highly rewarding to know that our effort is recognised!
MD Online has been awarded a laureate status in the ORŁY Tłumaczeń competition for the city of Warsaw. Thanks to many positive reviews on Google, Facebook and hundreds of other pages, we were able to surpass over 19 thousand other companies in our industry and wound up in the lucky 2 thousand pool. Your opinions allow us to grow as they point us in the right direction and confirm that we are doing a great job.
So thank you for another award!