Translation memory
Using CAT tools for your projects is beneficial for many reasons – maintaining consistent terminology throughout a series of projects is one of them. It is particularly important if you have a series of products or operate in a very specific area with unique terminology. Scrolling through dictionaries or lists of words may be time-consuming, which is why building translation memories (TM) in CAT tools is the most efficient way to carry out recurring translations.
MD Online can prepare translation memories that are dedicated to specific projects and clients.
Using CAT software in this way will speed up the delivery time by ensuring your preferred terminology is used for all the translations. The end result will be localised to your specific demands – a high-quality translation done by a native speaker using your preferred terminology.
The basics are very simple – when the native speaker translates a sentence and saves it, the software will automatically add it to the TM for later use. Whenever the linguist comes across a similar segment, the CAT tool will suggest a solution using previous translations. You can also ask your translators to add important terms to a glossary – it will be even easier to maintain consistency!
If you have not used a CAT tool for previous translations, you can still build a translation memory. The software can match sentences in one language to their corresponding translations and save as a new TM record. Same applies to glossaries – you can add new terms at any point.
You may be confused by the number of formats in which you can save your TM. We recommend the .tmx. It is the most universally recognised format and CAT software reads it without a problem. You can send it to the native speaker along with a file for translation and there should be no problem opening it in their preferred CAT tool.
Quickly expand to include thousands of records
Sharing a translation memory with native speakers is probably one of the most efficient ways to ensure that the terminology is consistent across projects. It is automatically updated with each translation and can quickly expand to include thousands of records. Moreover, you can develop a glossary including expressions specific for a product line. Your translators will not have to dig through the Internet to find the right term and you have control over this aspect!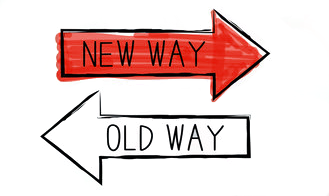 Up-to-date with Recent Solutions
MD Online is up-to-date with recent solutions for CAT tools to streamline translation and proofreading processes. CAT tools definitely make the translation process more efficient – your business can grown unhindered. We also happy to assist you in introducing CAT tools to your company!
We can arrange a one-to-one business meeting at our MD Online office. If you want to meet in person to find out more about how CAT tools can improve translations for your business.